About Us
Indian cuisine is one of the most diverse and exotic cuisines in the world. Its dishes are full of herbs and spices, which is why they are so palatable. Tamarin Indian Restaurant is one of the few places that serve authentic Indian food. Our menu is filled with many mouth watering dishes such as vegetarian and non-vegetarian entrees, main entrees and side dishes. Our popular dishes include Samosas, Kebabs, Tikkas, Tandooris, Masalas and Curries. To have a taste of our delightful food, you can visit us at 126 William Street, Bathurst NSW. We have pick-up and delivery services as well as online ordering services. Eating Indian food is now as easy as a click of your mouse button!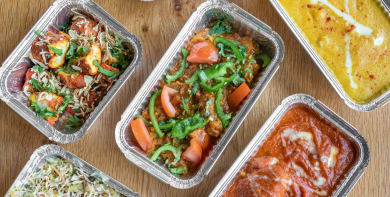 Reviews
Erin
"Amazing food! We love it!!"
28/11/2021
Beck
"Most authentic food in town!!"
12/11/2021
Abey
"A very good Vindaloo... Made the exact way I requested... For an Indian Pallet. Goan Fish curry was too good too. Will definitely order these two from here on a regular basis. Thanks guys."
2/11/2021
Tahia
"Excellent service and also loved the food very delicious."
30/10/2021
Contact Us
Find Us
126 William Street, Bathurst, 2795
Opening Hours
Tuesday
11:00 AM - 9:30 PM
Wednesday
11:00 AM - 9:30 PM
Thursday
11:00 AM - 9:30 PM
Friday
11:00 AM - 10:00 PM
Saturday
11:00 AM - 10:00 PM
Sunday
11:00 AM - 9:30 PM
Please note, delivery times may vary.
We deliver to
2795 Abercrombie, 2795 Bathurst, 2795 Dunkeld, 2795 Duramana, 2795 Eglinton, 2795 Evans Plains, 2795 Gormans Hill, 2795 Kelso, 2795 Laffing Waters, 2795 Llanarth, 2795 Mitchell, 2795 Mount Panorama, 2795 Orton Park, 2795 Perthville, 2795 Raglan, 2795 Robin Hill, 2795 South Bathurst, 2795 West Bathurst, 2795 White Rock, 2795 Windradyne